On June 28, 2021, Mr. John Dawber, Vice President and General Manager of Novo Nordisk Pharma (Thailand) Ltd. received a renewable energy certificate from Mr. Prasertsak Cherngchawano, Deputy Governor of Power plant development and renewable energy Electricity Generating Authority of Thailand (EGAT) after the company purchased renewable energy production credits from EGAT.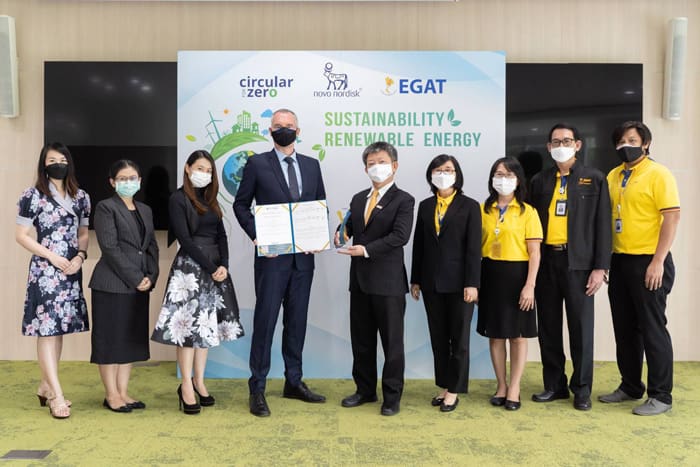 This electricity is generated from the Srinagarind Hydropower plant, Kanchanaburi Province. Starting from July 1, 2021, the energy used for business operations of Novo Nordisk Thailand's Bangkok office will be 100% renewable energy. As in the Danish headquarters and all affiliates around the world. The same master plan will be 100% implemented by 2030. Thailand is the first in this Novo Nordisk region to achieve this target.
Mr. John said "Novo Nordisk believes that business growth and sustainability go hand in hand. In order to achieve the goal of having a zero environmental impact, we need to take into account the reduction of environmental impact, create awareness and instill it as a part of the corporate culture for employees."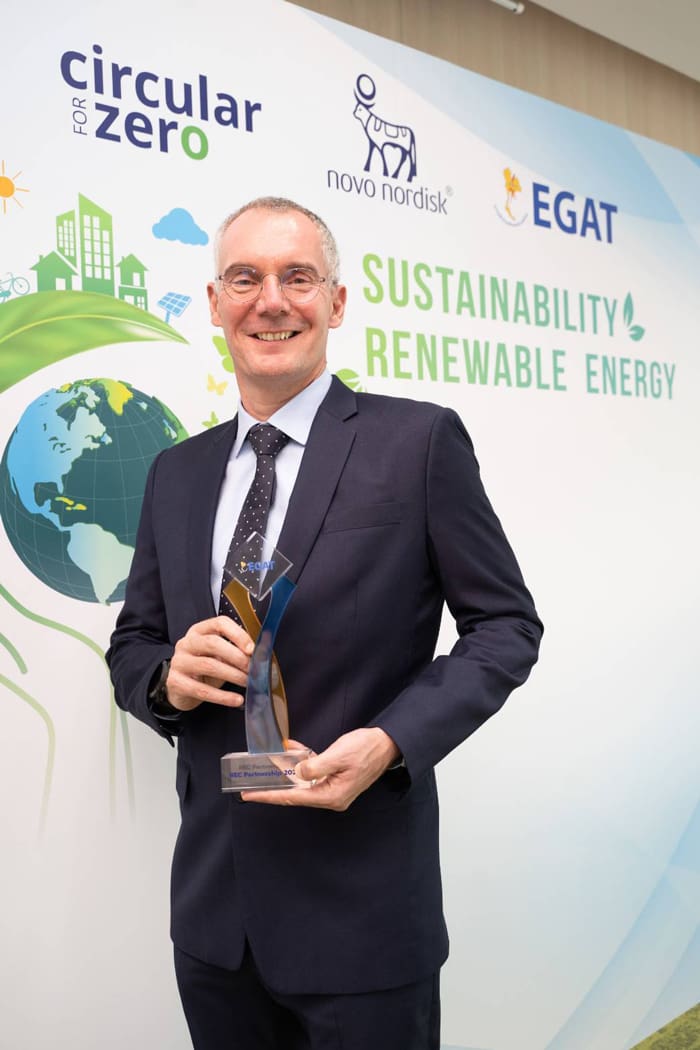 "The renewable energy certificate purchase is an important step for Novo Nordisk Pharma Thailand to be a leading pharmaceutical company, together with solving environmental problems. I Importantly, it will also be the pride of all our employees and further differentiate us as a potential employer here in Thailand. This is a first step on our fast moving journey to become an even more sustainable company" said Mr. John.
Mr. Prasertsak revealed that "EGAT has developed green energy business to provide an alternative way for private companies and partners to participate and support in reducing greenhouse gas emissions, and to promote the green energy business market in Thailand to grow sustainably".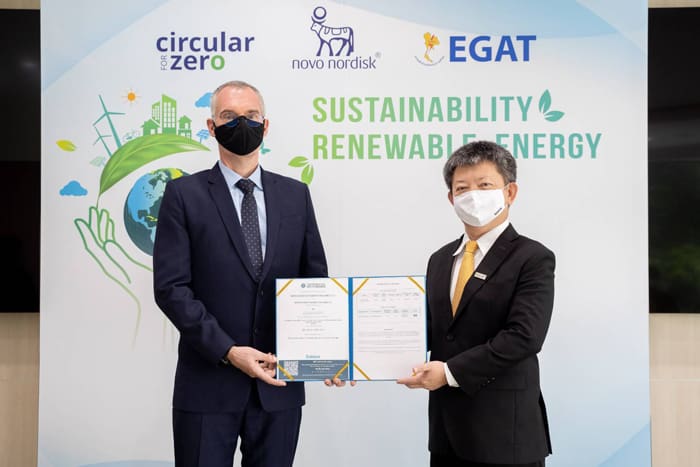 "Novo Nordisk Pharma (Thailand) Ltd. is the first pharmaceutical company in Thailand that buys the renewable energy certificates from EGAT. This is a good role model for a company that operates on a global scale which place great emphasis on environmental policy," said Mr. Prasertsak.
To learn more about Novo Nordisk Circular for zero strategy please visit www.novonordisk.co.th